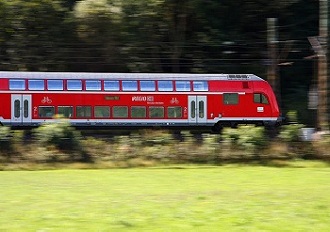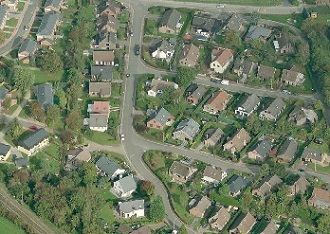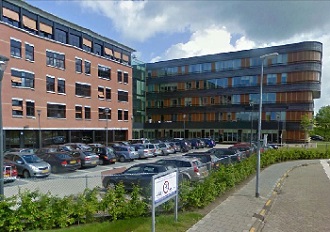 In opposite to the long-distance traffic, regional and local traffics determine the daily lives of millions people
The various measures taken by the governments to facilitate access to private housing have led to urban sprawl without public transports
Many park offices or cultural centers are located outside urban centers and require to use cars...or bike, but not public transports

Commuters and regional services
This other big railway segment play in a other level. Regional and local traffic are the "purest form" of the public rail service. In opposite to the long-distance traffic, regional and local traffics determine the daily lives of millions people. In addition, societal parameters play a fundamental role on the frequency of use of modes of transport and production costs. As a result, this segment is strongly regulated by the policy broadly understood.

That makes individual transportation the option of choice whenever people can afford it. Which role plays the railways in this area ?

It is the primary factor that determines all local transport policy. The fact of living near or far from the workplace leads radically different modal practices. In the past, workers lived close to their factories. This has forged lastingly the landscape worker that we know well in industrial areas such as the Ruhr, Wallonia or Wales. At this time, mobility problems were not those of today and short commuting distances encouraged bike or buses. The rising standard of living and social progress have transformed the sociological context of the population. The emergence of a new middle class has pushed many people out of the cities, towards the green suburbs.

In addition, the various measures taken by the governments to facilitate access to private housing, have led to urban sprawl without public transports, which continues upon agricultural land and generates increased costs of public equipments. The use of private cars to commute to and from work is widely extended to all segments of the population, paving the way to a declining use of public transports. In many urban areas, there are strong pressures to develop available land along the fringes of the cities due to demand by both individuals in search of more space.

For most workers, aspects of the job itself rather than the location were most important and access to public transport was not generally very important in the choice of residential location, except for long distances. Since many cities wanted protect their historical center, many offices have settled outside the city, forming new neighbourhoods that are growing exponentially, as seen on the picture above.

Generally the new neighbourhoods were built far from railway stations but close to road and motorway. Combining with the choice of residential location as explain above, it lead to a strong use of road transportation for travel from A to B. This location model is now extended through all Europe and explains the daily road congestion. There are well some examples of park office connected by bus or tram, but when workers must to change more than 2 time of transport per travel, they choose the car or the bike. In this context, it seems that regional railways are more used for people who work in the center of city itself rather than in the tertiary suburbs.